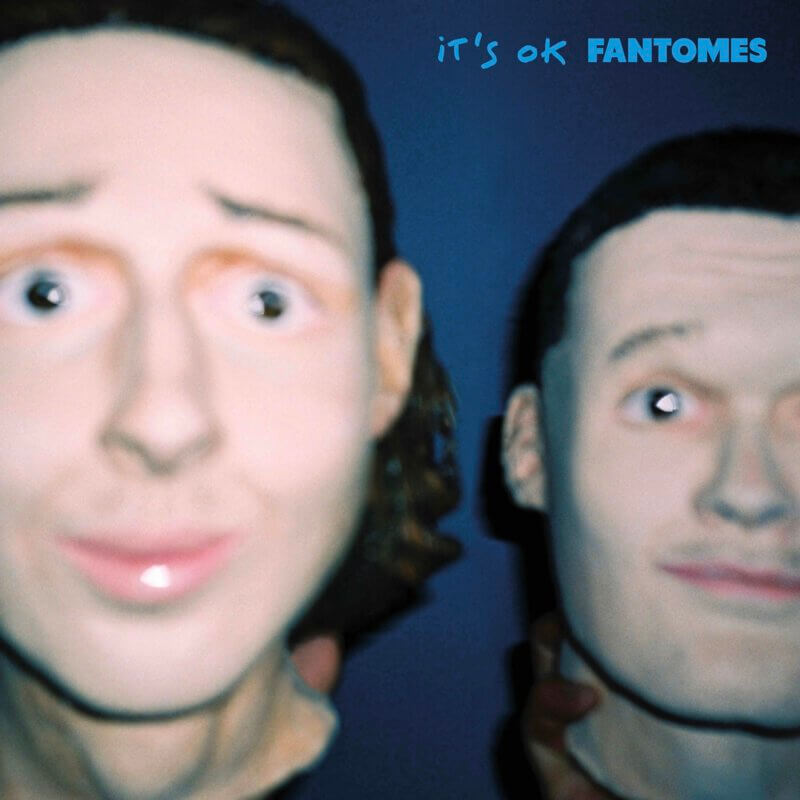 Artwork : Artwork by Lou Beauchard Design by Diane Pellotieri
IT'S OK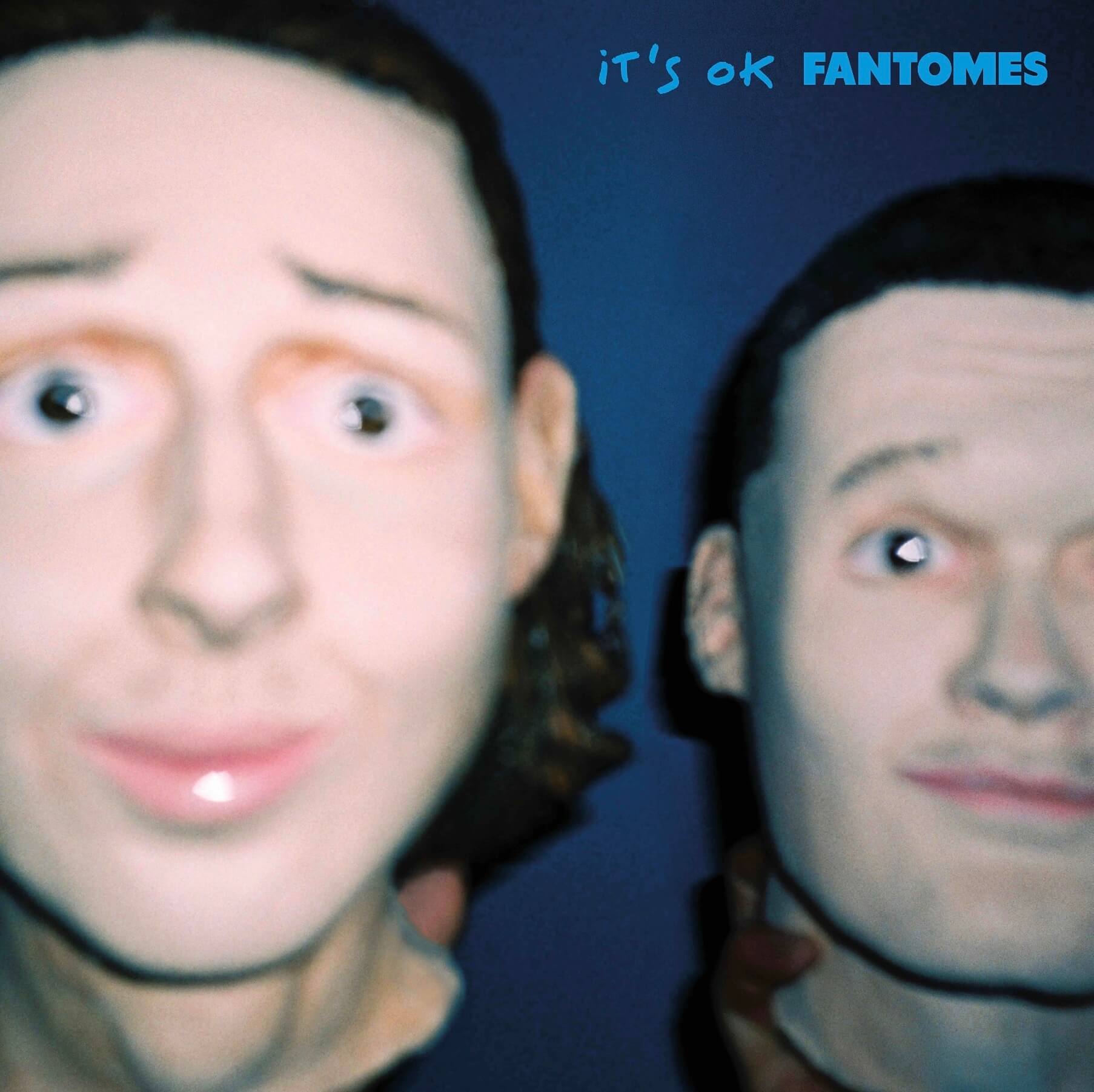 À l'heure des mega basses de trap et de l'omniprésence des musiques urbaines, FANTOMES arrive à contre-courant et ose un rock insouciant et sincère, qui puise à la fois dans le jeu puissant de Nirvana, les voix éraillées des Pixies ou la fragilité pop de Weezer. Si les thèmes des chansons paraissent souvent assez sombres, les mélodies et instrumentations lumineuses évoquent plus un été californien imaginaire qu'un spleen de barmans.
Car FANTOMES c'est une histoire qui commence derrière un bar, celui de la mécanique ondulatoire, un des temples du rock parisien, il y a quelques années. Paul et Mus y tirent des bières avant d'y faire leur premier concert : « On était comme des fantômes, à servir des verres, on se sentait invisibles. On a commencé à écrire pour sortir d'une routine monotone et quand on a fait ce premier concert à La Méca on jouait tellement fort…comme pour se venger sur nos instruments de pas avoir la vie dont on rêvait quand on était des kids ». Approchés par le Label Pan European, le duo sort l'EP éponyme « FANTOMES » en 2018 puis enregistre « IT'S OK » au studio Delta en collaboration avec Thomas Bunio, album ensuite mixé par Johnny Bell, bassiste d'Hanni El Khatib, au Jazz Cats Studio en Californie.
On sent une ambiance de virée nocturne au bord du dérapage dans des morceaux bien énervés comme City at night, Sometimes, ou encore sur Rainbow le morceau d'ouverture de l'album où la question « Where's the Rainbow ? », est répétée inlassablement au fil d'un cri. Crier pour ne pas accepter : ni la routine qui angoisse (Sweet coconut), ni les amitiés qui s'étiolent (Brothers),ni les amours qui déclinent (Rain), ni l'impuissance face à la perte d'un être cher dans l'émouvante Parker Lewis. On se laisse porter par ces contrastes, en passant de la disto aux ballades où l'on croit rentrer de la plage sous un soleil qui descend doucement. L'album se clôt avec le riff stoner de Colors : on finit en headband avec les oreilles qui sifflent, comme à la fin d'un concert de punk.
Avec « IT'S OK », le duo ravive la flamme d'un genre trop souvent décrit comme vintage et fait de son rock une réponse aux tristesses discrètes du quotidien. On sent sur cet album une hargne où chaos et tendresse se mêlent pour créer la musique d'une adolescence sans fin. Tantôt douce tantôt brutale, la lumière dans laquelle FANTOMES nous plonge est totale. On s'y abandonne et on se baigne dans le soleil du plus ancien morceau du groupe, Back with the sun, comme dans le souvenir d'une époque où tout allait bien.
FANTOMES sortira « IT'S OK » le 26 février 2021
PAN066
All track written and composed by Fantomes
Mixed by Jonny Bell at Jazz Cat Studio, Long Beach, CA
Recored by Thomas Bunio at Studio Delta, Paris
Mastered by Chab
Artwork by Lou Beauchard
Design by Diane Pellotieri