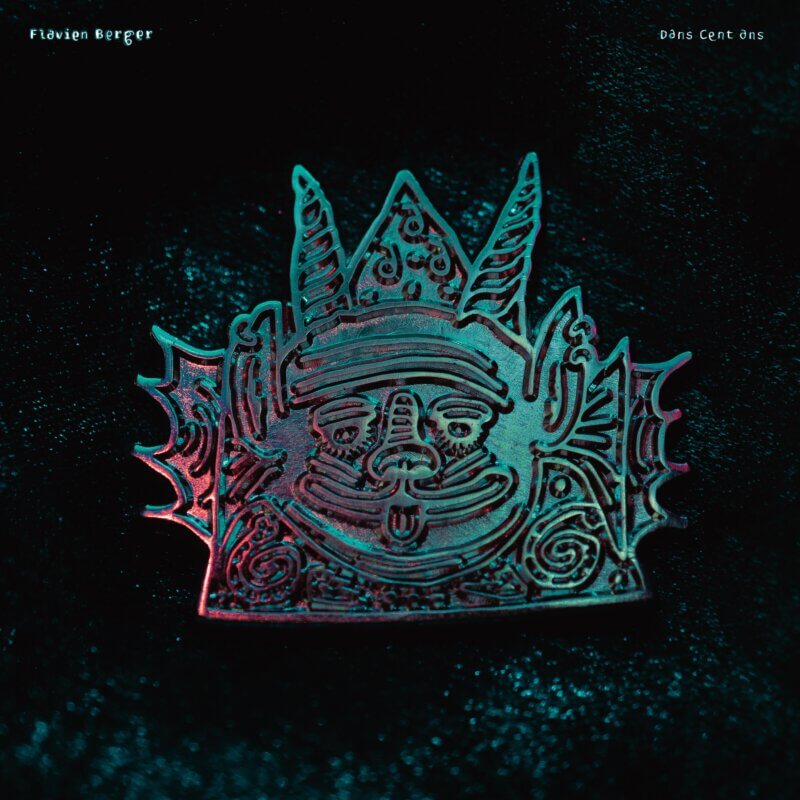 Dans cent ans
Dans cent ans is not a record: it's a talisman. Flavien Berger doesn't make music, he makes time machines.
In 2015, he released his first album, Leviathan, which he'd imagined like a moment suspended into the bowels of present time.
In 2018, Contre-Temps, his critically acclaimed second album, was narrated like a flashback.
Dans cent ans ("In 100 Years") ends this trilogy and launches into the future with the grace of a poisonous serpent.
Flavien had just finished producing Pomme's last album and was simultaneously scoring Céline Devaux's feature film Tout le monde aime Jeanne, when he recorded this album, during six months of isolation.
In the garret of a Belgian house in construction, these 12 tracks were born, close to the sky, both direct and mysterious.
Because Flavien Berger knows how to make machines sound sensual (a key example is the pop song "D'ici là") and dares to interweave electronics, chanson and art music, organic instruments and synthetic choirs, without ever falling into parodic territory.
Because his voice, more precise, unreverbed, and close-mic'd than ever, sings to our ears – using multisyllabic rhymes ("Trop ivres pour te plaire / Tropiques du cancer") and surrealist imagery ("la neige restera rose" – "the snow will remain pink") – stories that feel unknown yet obvious.
And like both previous albums ended with a long eponymous track like a breath of air, "Leviathan" and "Contre-temps", so does "Dans cent ans", a 15-minute long saga where vocals, wind instruments and machines converse, as if Debussy, Etienne Daho and a Sufi Dervish met in a dream.
After listening to this album, the vertigo of love and the collision of times are one and the same.
In one hundred years, music will survive us all, and its dangerous beauty will awaken other lives. In the meantime, Flavien Berger keeps stunning ours.
Dans cent ans, out now !