Arielle Dombasle et Nicolas Ker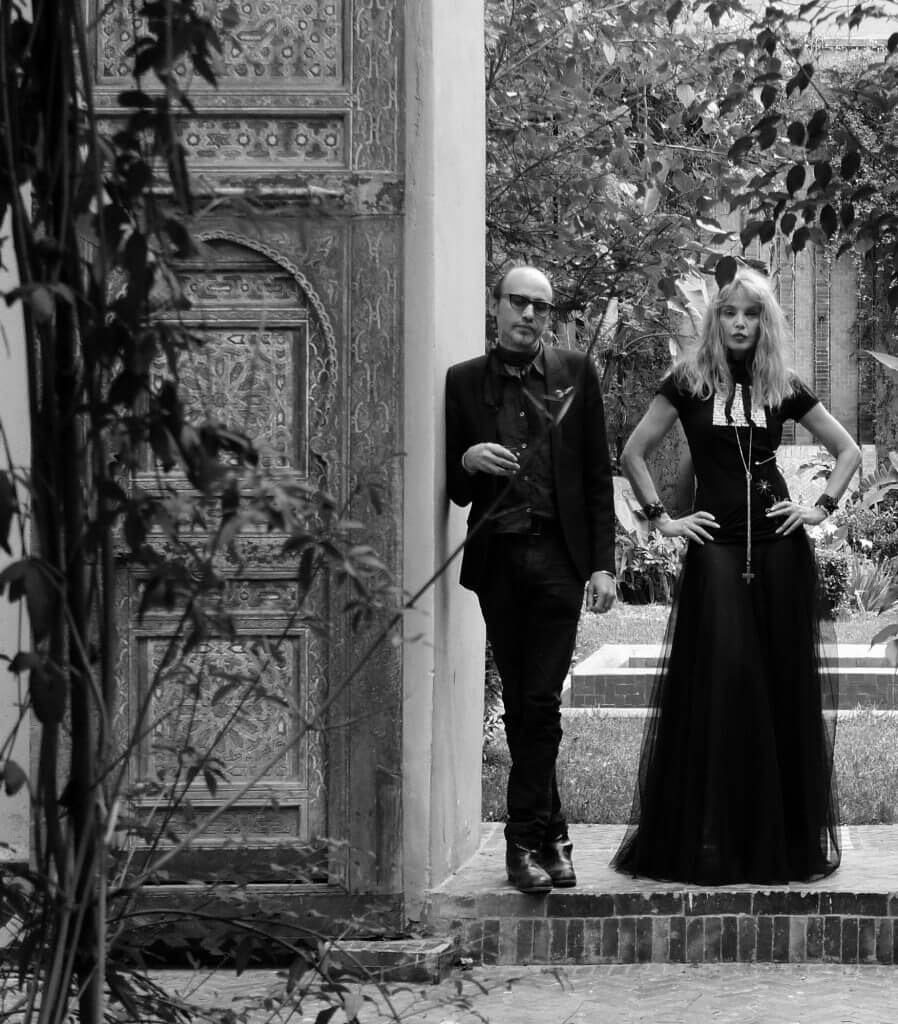 "Write me an album, Nicolas"
Some people discovered Arielle Dombasle as Rohmer's mermaid born out of the froth of a Granville beach; others first saw her on television, in an episode of Miami Vice in which she emerged from a swimming pool and seduced Sonny Crockett. In this episode, "Definitely Miami", she's a femme fatale driving men crazy, married to Ted Nugent – a serial killer in the show, but a hard-rocking gun nut irl.
Nicolas Ker is a charismatic and doomed figure of French rock, with a somber, mistifying voice.
How this pair met is still an enigma to most: "Write me an album, Nicolas." This is how La Rivière Atlantique was born. Where Arielle's transatlantic glamour meets Nicolas Ker's dark romanticism.